Eames House of Cards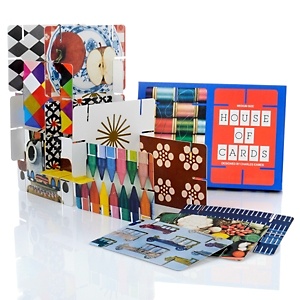 In 1952, Charles and Ray Eames designed the House of Cards – interlocking pictures and patterns. Each design was inspired by nature and culture so the Eameses selected textures from animals, minerals, food, fabrics and patterns.
I finally got myself a set of these cards, totally excited to have found the 1952 version.
Back to Blog