The Nauga Monster
One of these days I'm going to buy myself a Nauga Monster, you may not believe it but this little guy is vintage.
In the 1960's Uniroyal created a synthetic fabric called Naugahyde which was an alternative to leather used for furniture.  According to Uniroyal, this vinyl/faux-leather came from an animal they imagined, called the Nauga Monster, who became the company's mascot.  These Nauga Monsters shed their skin naturally, leaving no Nauga's harmed in the manufacturing of their furniture goods.  To learn more about the history of Naugahyde, visit their website.
This stuffed faux-leather toy stands 11″ tall and 16″ wide, he became the friendly face of Uniroyal's promotional efforts.  They offered a free Nauga doll with each Naugahyde reupholstering. It is rumored that furniture designer, Charles Eames is the creator of the monster but I'm yet to find official documentation of this.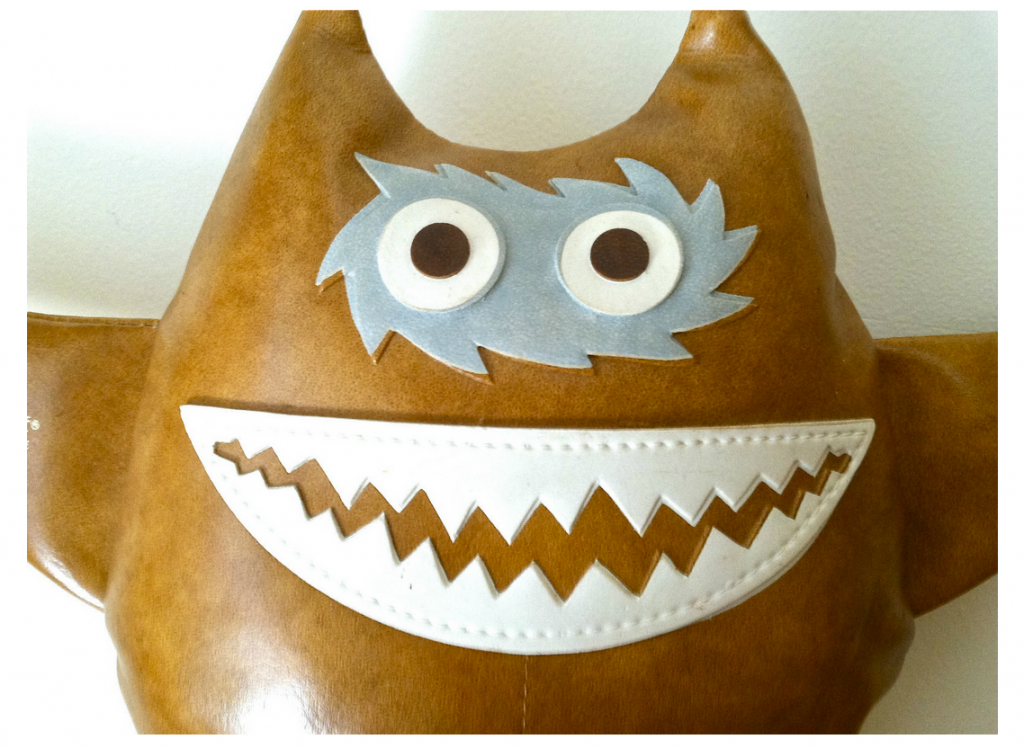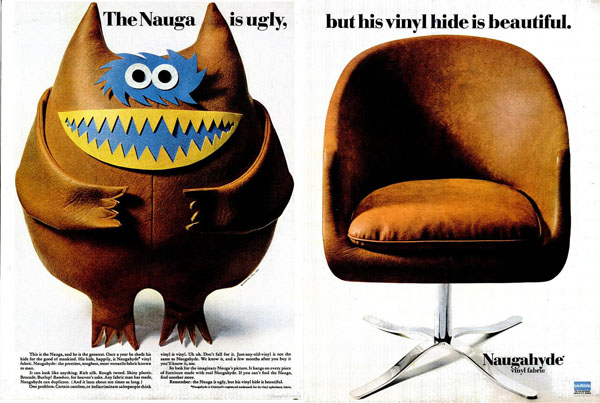 Back to Blog