First Birthday Cake Smash
Maya was full of excitement for her first encounter with a birthday cake. In fact, she had so much fun that she didn't get to eat much - I helped with that part.
Rob and I ordered Maya a giant cupcake from Sweet Cakes, the bakery that made our wedding cake but this time we kept it simple - vanilla buttercream over a fluffy vanilla cake set in a pink fondant cupcake base. We sat her down in a pink tulle skirt and let her eat her cake however she wanted to.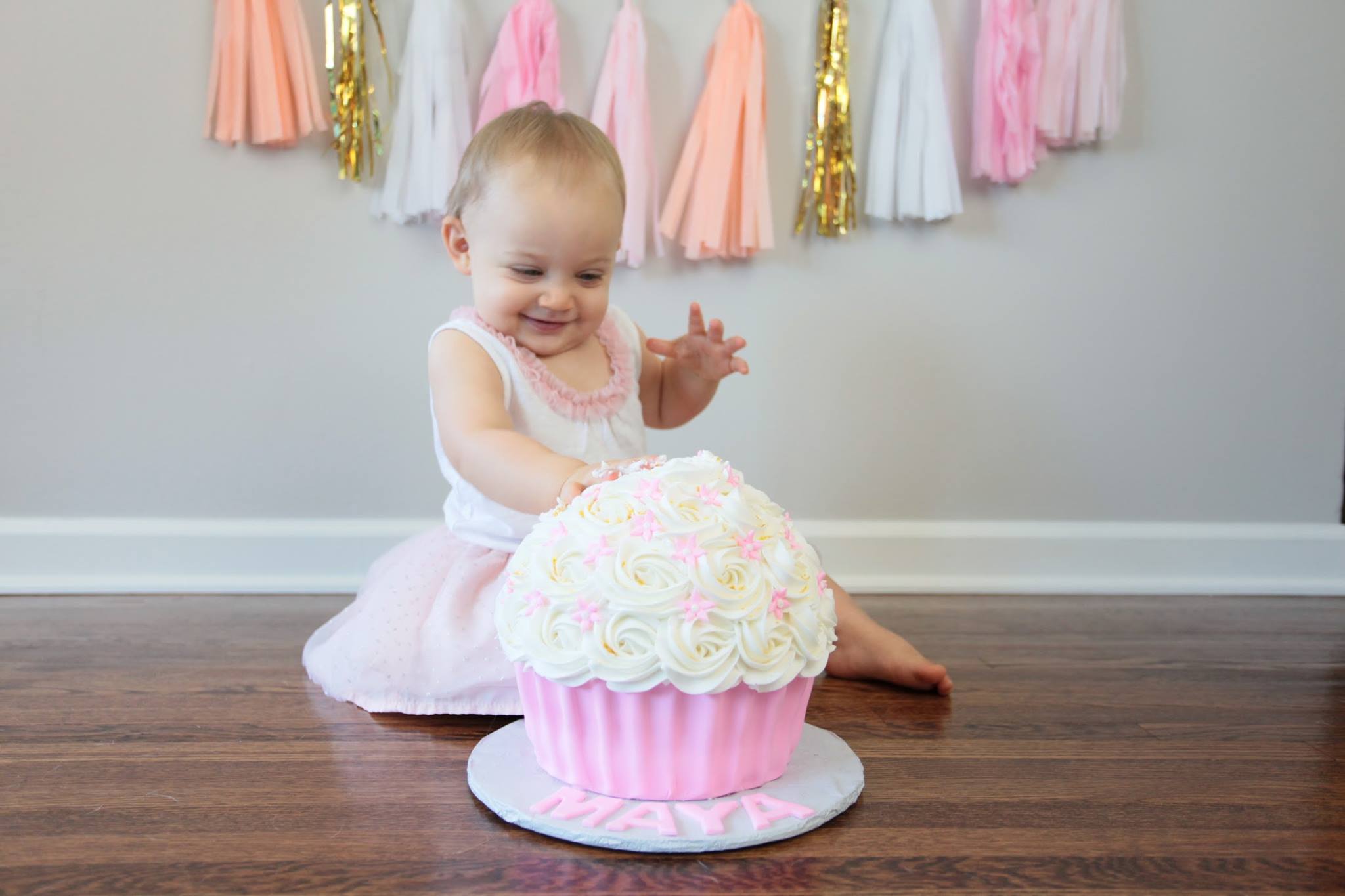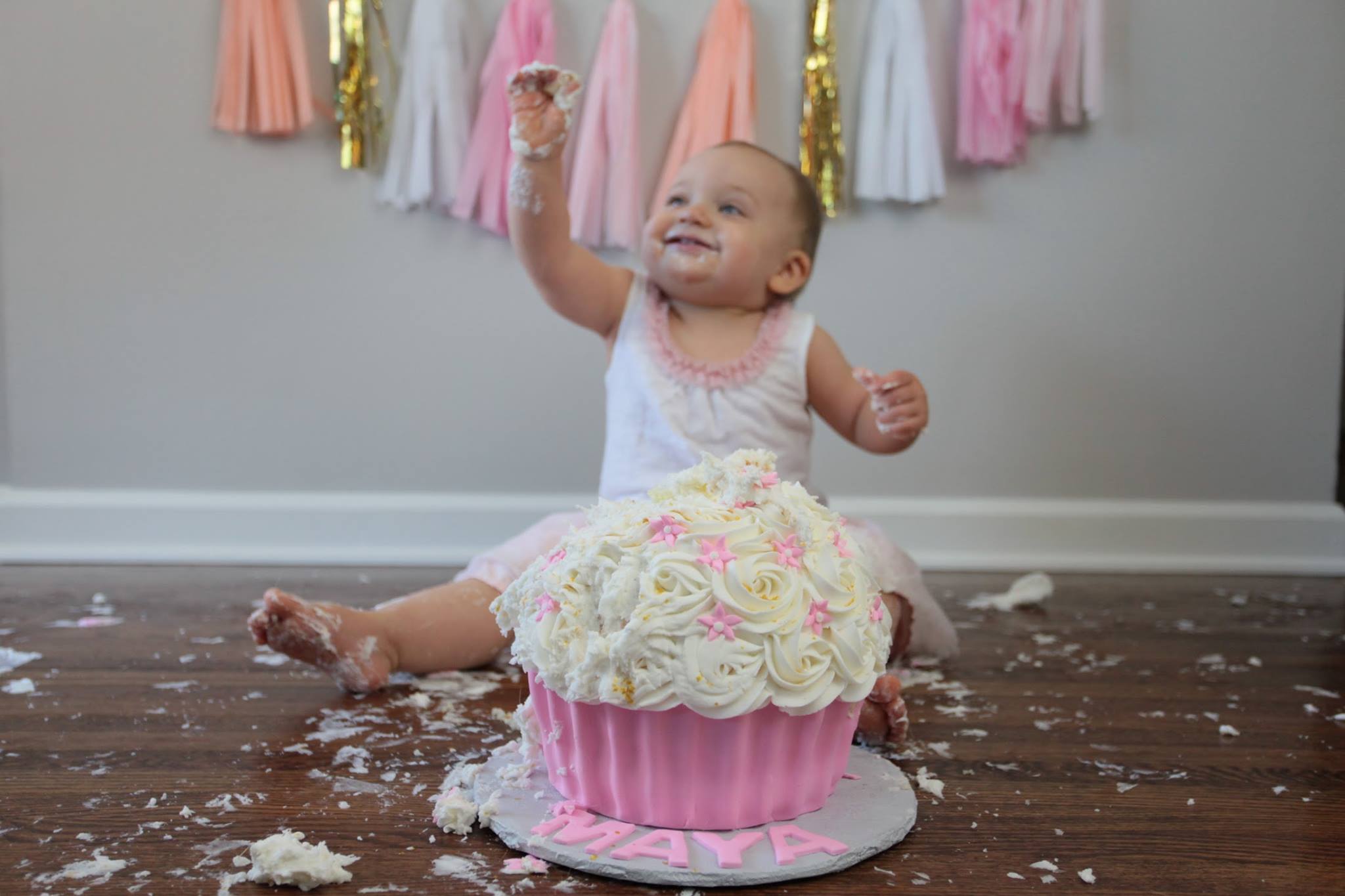 Back to Blog